Stamford Dollars for Scholars fills a void in our community by providing scholarship assistance to high school graduates who live or attend high school in Stamford, and who want to pursue education beyond high school. We share a passionate belief that education changes the lives of individuals and communities for the better.
We were conceived around a simple idea: together we can step in and help local students achieve their educational goals. There's no greater gift we can give our student neighbors-in-need than access to the tools to create a brighter future. Doing so tells them that we take pride in their determination and share their dreams.
We are so pleased to present our inaugural annual report for the period January 1, 2014 through December 31, 2014. After three years of operation, we have established a wonderful record of accomplishment, with 53 scholars helped and 25 more planned for 2015.  And as always, it is due to the fantastic support from our friends in the community. (PDF).
---
---
Stamford Couple Remembered with
Memorial Scholarship Fund
Stamford Dollars for Scholars announced that the family of long time Stamford High School educator John J. Burkhardt, Sr. and his wife Betty Burkhardt has established a scholarship fund in their memory.
John who passed away in January, was raised in Portsmouth, NH, served in the Navy during World War II, and earned degrees from Keene State Teachers College, Penn State University, and New York University.  He was proud of the lives he has influenced as a teacher of industrial arts and drafting first at Pembroke Academy and for 30 years at Stamford High School.        
Margaret, always known as Betty, passed away in October, 2014.  Betty was also raised in Portsmouth, met John while attending the same high school, and fell in love. Their relationship blossomed while he served in the Navy and she worked at the Portsmouth Navy Yard. They married in 1944 and moved to Stamford in 1952 where they raised their family.
The John and Betty Burkhardt Memorial Scholarship, which will be awarded each year starting in 2016, will be administered by Stamford Dollars for Scholars.  It will be an award to a student graduating from Stamford High School who will be pursuing a degree in architecture, industrial art/design or education.. 
Those wishing to contribute to this scholarship may do so online or by sending a check payable to Stamford Dollars for Scholars to P.O. Box 3559, Stamford, CT 06905.  Please note in the online payment or check memo that the donation is for the John and Betty Burkhardt Memorial Scholarship.
---
---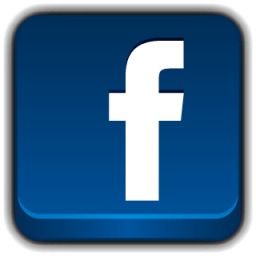 To find out the latest on what is happening with Stamford Dollars for Scholars, make sure you go to www.facebook.com/StamfordD4S and 
 us.  If you are on Facebook, this will assure you will see all of our postings. 
---
---

Listen to Bill Liberis Discuss Scholarships and Events 
with Tony Savino on WGCH (AM1490)
---
---

Fairfield County Giving Day Huge Success

Thank you to everyone who participated in our 2015 Giving Day event hosted by Fairfield County's Community Foundation.  Through your generosity and dedication we were able to raise $2,010 from your contributions and an additional  $1,000 Launch Prize from the Fairfield County's Community Foundation.
As a result we reached our goal to fund the

SD4S Giving Day Scholarship 

which will be offered this year.
We Could Not Have Done It Without You! 
 
And Thank You
Fairfield County's Community Foundation
---
---
There are many ways to support Stamford Dollars for Scholars - volunteer your time, make a donation, create a scholarship for you company, organization or loved one.
---
To learn more about Stamford Dollars for Scholars and how you can participate as a scholarship sponsor, donor, a volunteer, or a potential award recipient, contact us at info@sd4s.org
Our mailing address is P.O. Box 3559 Stamford, CT 06905.