Thank You to Our 2014 Scholarship Sponsors
As we prepare for the 2014 scholarship period, we wish to thank those organizations and individuals who are sponsoring scholarships for 2014 graduates.  Click here to see who they are and how you can join them.
---
---
Stamford Dollars for Scholars® Named National
New Affiliate of the Year
Stamford Dollars for Scholars® is pleased to announce that it has been selected as the H. Stuart & Marlys C. Johnson National New Affiliate of the Year by Scholarship America®.
The National New Affiliate of the Year Award honors and recognizes Dollars for Scholars affiliates that have been delivering outstanding service to their community for fewer than five years and that exemplify the commitment of Dollars for Scholars, a program of Scholarship America®, to making post secondary success possible for all students. (more).
---
---
Dollars for Scholars Founder Featured on Katie
Stamford Dollars for Scholars received a big shot in the promotional arm on Monday, October 28th when Katie Couric interviewed Dr. Irving Fradkin, the founder of Dollars for Scholars more than 50 years ago. At 93, Dr. Fradkin is still going strong and advocating that communities get behind their young people to help make post-high school education more affordable. (more)
---
---
Stamford Dollars for Scholars Announces Launch of Scholarship America Dream Award
Stamford Dollars for Scholars, an affiliate of Scholarship America is pleased to announce the availability of a new scholarship award- Scholarship America Dream Award, for students currently in post-secondary education who need help paying for their second year and beyond. The award announced on Katie Couric's show, ranges between $5,000 and $15,000 (depending on need), and increases by $1,000 each year to encourage students to finish their degree.

Students interested in learning more about this award, its eligibility criteria, and to submit their application, can do so by linking to the Dream Award homepage.  All students must use the online application to apply through December 19, 2013.

This is an exciting opportunity for students who are looking for additional scholarship money for their post-secondary education (year two or beyond).  We encourage eligible students from Stamford to apply for this award!  
---
---
The 2nd Annual Tee It Up for Scholars
Golf Tournament A Special Event for All
Stamford Dollars for Scholars (SD4S) held its second annual golf tournament on September 23, 2013  at the E. Gaynor Brennan Golf Course in Stamford, CT. This year we had eleven tournament sponsors, lead by our title sponsor, The Whittingham Family Foundation. (more)
---
We thank our 2013 Golf Tournament Sponsors for their support
of our 2nd Annual Tee It Up For Scholars Event
---
---
Stamford Dollars for Scholars Awards
Twenty Scholarships at its Annual Ceremony
On June 10, 2013 Stamford Dollars for Scholars held its 2nd annual scholarship awards ceremony at UConn/Stamford.  Last year we awarded twelve scholarships - this year twenty 2013 graduates received scholarships.  More important, ten of the awards this year were sponsored by generous individuals and companies in the community - companies like PwC, Seaboard Properties, Eastern Land Management, Robert Goldman Orthodontics and Agabhumi led the way.  We thank companies and the families of Remus M. Brice, Daniela Romano, Nina Seward and Nancy Heron for their kind contribution to supporting Stamford's young people.


        2013 award winners joined by Dr. Winifred Hamilton, Superintendent of Stamford's public schools
More than 100 people turned out for the ceremony which featured remarks by Stamford Schools Superintendent Dr. Winifred Hamilton.  In addition, nationally renowned magician Ryan Oakes, delighted the audience with his brief presentation on The Magic of Education.  Oakes, a Westhill alum, was featured on the cover of Stamford magazine this month and is himself a recipient of scholarship assistance for his education at University of Pennsylvania.
For more information on our 2013 Awards Ceremony, including interviews, pictures and media coverage, please click here.
2013 Scholarship Sponsors
Stamford Dollars for Scholars thanks these companies and individuals for supporting local graduates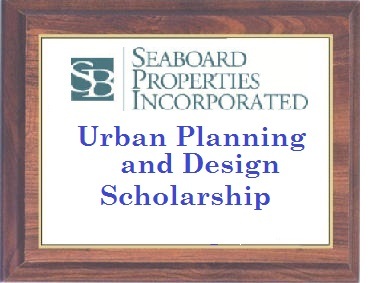 Click here to see a description of our scholarships for 2013
---
---
There are many ways to support Stamford Dollars for Scholars - volunteer your time, make a donation, create a scholarship for you company, organization or loved one.
To learn more about Stamford Dollars for Scholars and how you can participate as a donor, a volunteer, or a potential award recipient, contact us at info@sd4s.org
Our mailing address is P.O. Box 3559 Stamford, CT 06905.