Stamford Dollars for Scholars fills a void in our community by providing scholarship assistance to high school graduates who live or attend high school in Stamford, and who want to pursue education beyond high school. We share a passionate belief that education changes the lives of individuals and communities for the better.
We were conceived around a simple idea: together we can step in and help local students achieve their educational goals. There's no greater gift we can give our student neighbors-in-need than access to the tools to create a brighter future. Doing so tells them that we take pride in their determination and share their dreams.
STAMFORD DOLLARS FOR SCHOLARS AWARDS 25 SCHOLARSHIPS FOR 2015 BRINGING ITS FOUR-YEAR TOTAL TO 78 AWARDS VALUED AT $275,000
On Monday June 1, 2015, Stamford Dollars for Scholars held its fourth annual scholarship awards ceremony at the University of Connecticut Stamford. This year, twenty-five local high school graduates received scholarships. In just four years since inception, Stamford Dollars for Scholars has awarded scholarships to 78 Stamford graduates valued at $275,000.

The 2015 scholarship recipients include high school seniors from Stamford, Trinity Catholic, Westhill and AITE. The following students (listed alphabetically) received scholarships: Casey Benzaken, Danika Blas, Timothy Bott, Doris Boursiquot, Jessica Chen, Christopher Danna, Armando Frias, Priya Gada, Alfiya Kothawala, Rayanna Logan, Ashley Lupo, Lindsey McMahon, Stephen Musitano, Aleksandra Pasciak, Anne Maureen Peltier, Sabina Pierre-Louis, Ryan Piersa, Paulomi Rao, Marybelle Raymond, Britney Reynolds, Megan Rule, Jacob Schwartz, Bridget Smith, Christian Sottosanti, and Christina Thomas. (more)
---
---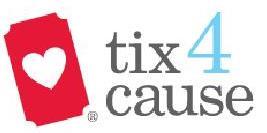 Purchase tickets to great events from tix4cause!   If you have tickets to events, donate them on tix4cause.  When you register with tix4cause select Stamford Dollars for Scholars as your cause and we will receive a portion of every sale and purchase.  When you donate your tickets, your value is tax deductible.  Click here to get started!
---
---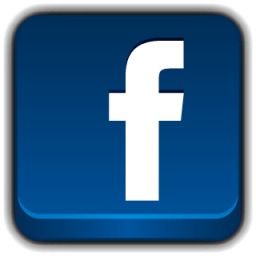 To find out the latest on what is happening with Stamford Dollars for Scholars, make sure you go to www.facebook.com/StamfordD4S and 
 us.  If you are on Facebook, this will assure you will see all of our postings. 
---
---
There are many ways to support Stamford Dollars for Scholars - volunteer your time, make a donation, create a scholarship for you company, organization or loved one.
---
To learn more about Stamford Dollars for Scholars and how you can participate as a scholarship sponsor, donor, a volunteer, or a potential award recipient, contact us at info@sd4s.org
Our mailing address is P.O. Box 3559 Stamford, CT 06905.