Stamford Dollars for Scholars fills a void in our community by providing scholarship assistance to high school graduates who live or attend high school in Stamford, and who want to pursue education beyond high school. We share a passionate belief that education changes the lives of individuals and communities for the better.
We were conceived around a simple idea: together we can step in and help local students achieve their educational goals. There's no greater gift we can give our student neighbors-in-need than access to the tools to create a brighter future. Doing so tells them that we take pride in their determination and share their dreams.
---
---
Click Alumini Corner to see emails and
updates from our scholarship recipients.
Tuesday November 29th was a great day! Thanks to everyone who participated in our #GiveItUpForScholars #GivingTuesday campaign.  With your contributions, we will continue to provide impactful scholarships for our local high school graduates.
If you missed the opportunity to donate on Tuesday, remember you can still make a contribution .  Simply click the "donate" button.  
Have a great holiday season and continue to visit our website, facebook page and twitter feed for the latest news about your Stamford Dollars for Scholars.
---
---
Dr. Irving A. Fradkin  1921 - 2016
The Dollars for Scholars family mourns the passing of our national organization's founder Dr. Irving A. Fradkin.
Dr. Fradkin was born in 1921 to Russian immigrants, the youngest of seven children. A lifelong resident of Fall River, Massachusetts, he put his optometry career on hold in 1957 to run for the local school board on a platform of "establishing a Dollars for Scholars community scholarship program." Although he lost the election, he didn't give up on Fall River's students - and by spring of 1958, had raised nearly $5,000, enough to give 4‐year renewable scholarship to 24 graduating seniors. Today, because of his dedication, passion and sincere belief in the power of community and the potential of students, more than 2.2 million students have had the chance to fulfill their dreams of a better life through higher education.
Irving's can‐do spirit, life-long dedication and perseverance will forever be the foundation of Scholarship America and live at the heart of our Dollars for Scholars family of volunteers and students. No words can adequately express our sadness at this loss, nor our gratitude for the opportunity to help fulfill his vision. We will all honor his memory by dedicating ourselves to continuing the work he loved so much.
---
---
Over $35,000 Raised for Scholarships!

THANK YOU TO EVERYONE WHO ATTENDED
Tee It Up for Scholars
Golf and Dinner Fundraiser
September 26, 2016
We want to thank everyone who attended our rescheduled golf and dinner fundraiser.  It was a glorious day with plenty of award winning shots.  The evening was just as memorable with special guest Ryan Oakes, entertaining the crowd with his magic and illusion.  Thanks to Mike Zody, Patty Brown and the staff at Zody's 19th Hole for a great menu and venue.  We also want to thank Mike Sullivan and his staff at E. Gaynor Brennan Golf Course as well as Bryan Nixon, Asst. Pro, for his help during the tournamant. Click picture below to go to our album.
---
---

STAMFORD DOLLARS FOR SCHOLARS AWARDS
29 SCHOLARSHIPS FOR 2016 VALUED AT $82,000
On June 16, 2016 we held our fifth annual scholarship awards ceremony at the University of Connecticut-Stamford.  This year, twenty-nine local high school graduates received scholarships, which is the most awarded in any year.  Since its inception, Stamford Dollars for Scholars has awarded scholarships to 107 local high school graduates valued at $357,000.
The 2016 scholarship recipients include high school graduates from Stamford High, Trinity Catholic, Westhill, Stamford Academy, Academy of Information Technology & Engineering, King Low Heywood Thomas, and Academy of Our Lady of Mercy, Lauralton Hall. For the first time, every high school in Stamford was represented.
The following students (listed alphabetically) received scholarships:
Carolina Amigo, Tanusri Balla, Nicholas Bellusci, Mariana Bueno, Susana Cevallos, Shawn DiPietro, Alexandra Encarnacion, Shayla Farrow, Yveneed Francois, Julianna Goldfluss, Eric Hett, Natalie Hett, Nikhita Jaaswal, Nicole Jain, Samuel Kim, Jenna Lewis, Emilio Loret de Mola, Shaina Lubliner, Mary McMullen,Ameya Phansalkar, Namrata Ramakrishna, Nataliya Savchuk, Nicole Senerchia, Robert Shtufaj, Karol Suchowiecki, Jasminara Uddin, Emily Yamron, Matthew Yang, Sarah Zsembik
Click here to view our ceremony photo album
---
---
Super Cinco de Mayo Fiesta and Fundraiser
Held to Benefit Stamford Dollars for Scholars
On Thursday May 5, 2016 over 230 supporters of Stamford Dollars for Scholars raised over $11,000 at the inaugural Super Cinco de Mayo Fundraiser hosted by SD4S and The Tarzia Group. Held at the Italian Center in Stamford, the night began with a performance by a Mariachi group seranading the attendees as they sipped Margaritas, sampled selected wines and tequilas and purused the many silent auction and raffle items. Following a great Mexican Buffet dinner, the attendees were introduced in a video to several SD4S recipients from our class of 2012, who are now completing their four year college experience. The rest of the evening was filled with dance, some highly competitive bidding at the silent auction table and plenty of picture taking at our photo booth.
Stamford Dollars for Scholars wants to thank our sponsors: Bevmax, Casamigos Tequila, Callari Auto Group, The Tarzia Group and Beldotti Bakery for their contributions to support this event.  We also thank all of the donors for our raffle and auction items and all those who contributed to making this event a huge success.  But most off all, thanks to all who attended and through your gernerosity are supporting Stamford students who are dreaming of attending college.
2016 Stamford Dollars for Scholars Video 
---
---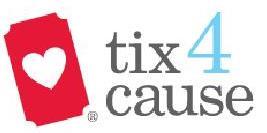 Purchase tickets to great events from tix4cause!   If you have tickets to events, donate them on tix4cause.  When you register with tix4cause select Stamford Dollars for Scholars as your cause and we will receive a portion of every sale and purchase.  When you donate your tickets, your value is tax deductible.  Click here to get started!
---
---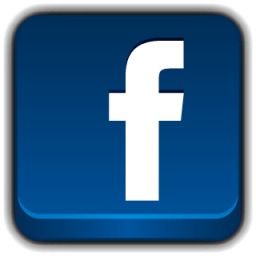 To find out the latest on what is happening with Stamford Dollars for Scholars, make sure you go to www.facebook.com/StamfordD4S and 
 us.  If you are on Facebook, this will assure you will see all of our postings. 
---
---
There are many ways to support Stamford Dollars for Scholars - volunteer your time, make a donation, create a scholarship for you company, organization or loved one.
---
To learn more about Stamford Dollars for Scholars and how you can participate as a scholarship sponsor, donor, a volunteer, or a potential award recipient, contact us at info@sd4s.org
Our mailing address is P.O. Box 3559 Stamford, CT 06905.