Our mission is to mobilize the local community to raise funds and provide scholarships to make post-secondary education possible for deserving students.
We were conceived around a simple idea: together we can step in and help local students achieve their educational goals. There's no greater gift we can give our student neighbors-in-need than access to the tools to create a brighter future. Doing so tells them that we take pride in their determination and share their dreams.
---
---
We are pleased to report that we received forty-six donations totaling $1,420. Your donations will be applied to our General Fund to be used for our two-year and four-year scholarships. We appreciate your dedication to Stamford Dollars for Scholars and your spirit of competition (especially those of you who helped us get our first 25 donations by 12:15 AM!).
---
---
Application Period for Scholarships Begins

ONE APPLICATION, OVER 30 LOCAL SCHOLARSHIPS PLUS
NATIONAL SCHOLARSHIPS THROUGH SCHOLARSHIP AMERICA

Click Button To Apply

Enrollment Period to apply for our scholarships is

February 1, 2018 to March 29, 2018

Award Ceremony will be held on June 5, 2018
 
Actual scholarships available subject to change.
Since 2012, we awarded scholarships to
136 high school graduates valued at $451,500.
---
---
A big THANK YOU to Nicola Tarzia and The Tarzia Group for hosting their annual Holiday Gala to benefit USMC Toys for Tots and Stamford Dollars for Scholars. Through their generosity and that of the gala attendees, SD4S will receive $3000 for our General Scholarship Fund. Thanks to all who attended to support these great causes!  Check out the pictures from the event.
LOOK Magazine Pictures            HappyHaHa Pictures
---
---
Stamford Dollars for Scholars
Tee It Up for Scholars a Huge Success!
It was a great day of golf!  Our Tee It Up for Scholars Golf and Dinner Fundraiser is an annual event that raises money and awareness for local students who want to go on to college and voacational school after high school.  For six years, Stamford Dollars for Scholars has been holding this event in the fall as seniors begin their final year of high school with thoughts of their next steps.  With your support, we provide the means to making that transition.
We want to thank our Tournament Sponsors:  The Whittingham Family Foundation, Cook Group, Eastern Land Management, Omnicom Capital, Connecticut Business Systems, D'Amelio Network, Arthur J. Gallagher, Smith Brothers Insurance, CNA Insurance, Merrill Lynch Asset Management, Mezzapelle & Associates, BiC Group, Mercedes Benz of Greenwich.
We also want to thanks those companies who provided goods and services to support the event: Rapid Press, Cognizant, UBS, ACT Financial, The Capital Grille, Dixon Golf, Signarama and St. Lucifer Spice Co.
A big thank you to the Rockrimmon Country Club for putting on a wonderful event, helping us along the way, and being great hosts.
Finally, thanks to all who participated, joined us for dinner and supported our event as hole sponsors and product donors.
Click the picture below to check out our photo album:
---
---
Announces The Awarding of 30 Scholarships
On June 8, 2017, Stamford Dollars for Scholars® held its sixth annual scholarship awards ceremony at the University of Connecticut Stamford Campus.  This year 29 local high school graduates received 30 scholarships - the most awarded in any year - valued at $97,500.
The 2017 scholarship recipients include high school graduates from Stamford High, Trinity Catholic, Westhill, Academy of Information Technology & Engineering and Christian Heritage School in Trumbull, CT.
---
---
NAGI Jewelers Sales Event Supports
Stamford Dollars for Scholars
NAGI Jewelers, a local jewelry retailed in Stamford, hosted a weekend sales event that included supporting Stamford Dollars for Scholars by donating 10% of their sales to our General Fund.  As a result of this event, SD4S will receive a donation in excess of $1,400 from NAGI Jewelers.  Liz and Nagi Osta were "thrilled to be able too provide this donation as a result of the sales we made that day."  Stamford Dollars for Scholars is extremely greatful to our friend Liz and Nagi for their continued support of local students.
---
Dr. Irving A. Fradkin  1921 - 2016
The Dollars for Scholars family mourns the passing of our national organization's founder Dr. Irving A. Fradkin.
Dr. Fradkin was born in 1921 to Russian immigrants, the youngest of seven children. A lifelong resident of Fall River, Massachusetts, he put his optometry career on hold in 1957 to run for the local school board on a platform of "establishing a Dollars for Scholars community scholarship program." Although he lost the election, he didn't give up on Fall River's students - and by spring of 1958, had raised nearly $5,000, enough to give 4‐year renewable scholarship to 24 graduating seniors. Today, because of his dedication, passion and sincere belief in the power of community and the potential of students, more than 2.2 million students have had the chance to fulfill their dreams of a better life through higher education.
Irving's can‐do spirit, life-long dedication and perseverance will forever be the foundation of Scholarship America and live at the heart of our Dollars for Scholars family of volunteers and students. No words can adequately express our sadness at this loss, nor our gratitude for the opportunity to help fulfill his vision. We will all honor his memory by dedicating ourselves to continuing the work he loved so much.
---
---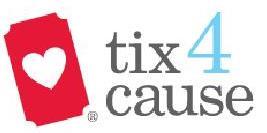 Purchase tickets to great events from tix4cause!   If you have tickets to events, donate them on tix4cause.  When you register with tix4cause select Stamford Dollars for Scholars as your cause and we will receive a portion of every sale and purchase.  When you donate your tickets, your value is tax deductible.  Click here to get started!
---
---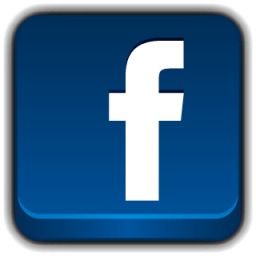 To find out the latest on what is happening with Stamford Dollars for Scholars, make sure you go to www.facebook.com/StamfordD4S and 
 us.  If you are on Facebook, this will assure you will see all of our postings. 
---
---
There are many ways to support Stamford Dollars for Scholars - volunteer your time, make a donation, create a scholarship for you company, organization or loved one.
---
To learn more about Stamford Dollars for Scholars and how you can participate as a scholarship sponsor, donor, a volunteer, or a potential award recipient, contact us at info@sd4s.org
Our mailing address is P.O. Box 3559 Stamford, CT 06905.
Thanks to the generosity of QuestionPro and its online survey platform, we are able to collect responses and distribute vital information to participants.