Our mission is to mobilize the local community to raise funds and provide scholarships to make post-secondary education possible for deserving students.
We were conceived around a simple idea: together we can step in and help local students achieve their educational goals. There's no greater gift we can give our student neighbors-in-need than access to the tools to create a brighter future. Doing so tells them that we take pride in their determination and share their dreams.
---
---
---
---
Our Tee It Up For Scholars Golf Tournament
Another Huge Success
Golfers and guests enjoyed a great day at our annual Tee It Up for Scholars Golf and Dinner Fundraiser, held on September 23rd st Rockrimmon Country Club and sponsored by The Whittingham Family Foundation. One hundred golfers gathered to compete for prizes while supporting local students. This year the event raised $28,000, which will include a four year $8,000 sponsored by The Whittingham Family Foundation and a one year $1,000 scholarship sponsored by Omnicom Capital.
---
---
All donations received through this campaign will create a single scholarship for a local graduating high school senior in 2020 who will become the first generation in their immediate family to pursue higher education.
Or Text "SD4S-ONE" to 44-321
---
---
Corporate Challenge Series Continues with Soccer
The 2019 SD4S Summer Soccer Series (part of our Corporate Challenge series of events) was again a huge success thanks to the participation of all 4 companies returning from last year: UBS, Interactive Brokers, Nestle Waters NA (NWNA) and Point 72. The event took place over 2 Monday evenings (July 8th and July 15th) with Point 72 and UBS winning their playoff games against Interactive Brokers and NWNA respectively to setup a repeat of last year's final. Players on the corporate teams "pay to play" by donating to SD4S in each game. Over $2,000 was raised from player donations alone and that number will climb to over $3,000 after corporate matching, enough to fund 3 scholarship awards to graduating high school seniors in 2020.
---
---
Stamford Dollars for Scholars
Awards 36 Scholarships
Stamford Dollars for Scholars held its 2019 Scholarship Awards Ceremony on June 5, 2019 at 6:30 PM in the Gen Re Auditorium at the University of Connecticut-Stamford. Thirty-six students from over 300 applicants received 36 scholarships, totaling a record value of $121,500. The 36 recipients are graduates from The Academy of Information Technology and Engineering, JM Wright Technical School, Stamford High School, Westhill High School and Trinity Catholic High School.
---
---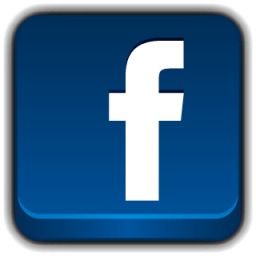 To find out the latest on what is happening with Stamford Dollars for Scholars, make sure you go to www.facebook.com/StamfordD4S and 
 us.  If you are on Facebook, this will assure you will see all of our postings. 
---
---
---
To learn more about Stamford Dollars for Scholars and how you can participate as a scholarship sponsor, donor, a volunteer, or a potential award recipient, contact us at info@sd4s.org
Our mailing address is P.O. Box 3559 Stamford, CT 06905.
Thanks to the generosity of QuestionPro and its online survey platform, we are able to collect responses and distribute vital information to participants.