Stamford Dollars for Scholars fills a void in our community by providing scholarship assistance to high school graduates who live or attend high school in Stamford, and who want to pursue education beyond high school. We share a passionate belief that education changes the lives of individuals and communities for the better.
We were conceived around a simple idea: together we can step in and help local students achieve their educational goals. There's no greater gift we can give our student neighbors-in-need than access to the tools to create a brighter future. Doing so tells them that we take pride in their determination and share their dreams.
---
---
Stamford Dollars for Scholars
Application Period is Now OPEN
Stamford Dollars for Scholars applications are now OPEN. The organization provides scholarships for students who live or attend high school in Stamford and are pursuing full-time post-secondary education at a two- or four-year college or accredited vocational school.
To submit an application for one of our scholarships, visit the Stamford Dollars for Scholars Student and Parent Login page.  To assist students in navigating the application process, Stamford Dollars for Scholars volunteers will be holding application workshops at local high schools in January, February and March. Students should contact their guidance counselors for dates and times.
The Stamford community reaffirmed its support of local students through sponsored scholarships and their generous support at our fundraising events. We are offering 32 scholarships valued of $92,000. For the latest on what scholarships are available, visit our 2017 Scholarships page.
Students registering and completing the 2017 online application have the opportunity to apply for any Stamford Dollars for Scholars scholarship for which they meet the criteria. Additionally, as Stamford Dollars for Scholars is an affiliate of Scholarship America, applicants automatically gain access to Scholarship America's valuable resources and can search for and apply for other relevant scholarship opportunities. To learn more about Scholarship America scholarships, visit the Scholarship America National/Regional Scholarships page.
---
---
Stamford Dollars for Scholars wins $5,000 from
Connecticut's Credit Unions second year in a row
Photographed left to right: David Lucas, president/CEO, Stamford Federal Credit Union; David Hinchey, director of community impact, Credit Union League of Connecticut; Gary Freeman, president, Stamford Dollars for Scholars; Cathy Drenckhahn, vice president of fundraising, Stamford Dollars for Scholars
Connecticut's Credit Unions have announced that Stamford Dollars for Scholars was selected as the winner for the second year in a row of a social media competition. From November 1st through November 15th, Connecticut's Credit Unions asked local charities to rally their supporters and vote for them using #CUsGiveBack on Twitter and Instagram. SD4S received the most votes and was awarded $5,000 from the Connecticut Credit Union Charitable Foundation.
"Giving back and having concern for the community is a core principle of the credit union structure," said David Hinchey, executive director of the Connecticut Credit Union Charitable Foundation. "The grassroots support for Stamford Dollars for Scholars was amazing, garnering nearly 2,000 votes over the two week competition."
The foundation serves as the charitable arm of Connecticut's Credit Unions and targets organizations that make a difference in their respective communities.
"We are thrilled to be the winners of the #CUsGiveback social media competition for the 2nd year in a row. We are grateful to the Connecticut Credit Union Charitable Foundation for recognizing the important work of Connecticut non-profit charities who make a difference in their community and to our loyal supporters who rallied with us on Twitter and Instagram for 15 days", said Cathy Drenckhahn, Vice President of Stamford Dollars for Scholars. "Stamford Dollars for Scholars sole mission is to raise money to award scholarships to graduating seniors in our community who are continuing their education. Winning this competition is not only a win for SD4S but a win for 2017 graduating seniors".
The social media contest provided a way to connect credit unions with non-profit organizations in their community. Credit unions worked with their charitable partners to get the word out about the competition.
---
---
Dr. Irving A. Fradkin  1921 - 2016
The Dollars for Scholars family mourns the passing of our national organization's founder Dr. Irving A. Fradkin.
Dr. Fradkin was born in 1921 to Russian immigrants, the youngest of seven children. A lifelong resident of Fall River, Massachusetts, he put his optometry career on hold in 1957 to run for the local school board on a platform of "establishing a Dollars for Scholars community scholarship program." Although he lost the election, he didn't give up on Fall River's students - and by spring of 1958, had raised nearly $5,000, enough to give 4‐year renewable scholarship to 24 graduating seniors. Today, because of his dedication, passion and sincere belief in the power of community and the potential of students, more than 2.2 million students have had the chance to fulfill their dreams of a better life through higher education.
Irving's can‐do spirit, life-long dedication and perseverance will forever be the foundation of Scholarship America and live at the heart of our Dollars for Scholars family of volunteers and students. No words can adequately express our sadness at this loss, nor our gratitude for the opportunity to help fulfill his vision. We will all honor his memory by dedicating ourselves to continuing the work he loved so much.
---
---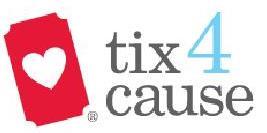 Purchase tickets to great events from tix4cause!   If you have tickets to events, donate them on tix4cause.  When you register with tix4cause select Stamford Dollars for Scholars as your cause and we will receive a portion of every sale and purchase.  When you donate your tickets, your value is tax deductible.  Click here to get started!
---
---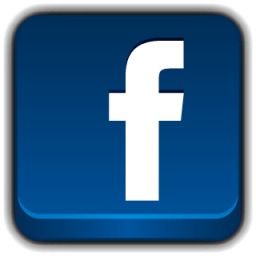 To find out the latest on what is happening with Stamford Dollars for Scholars, make sure you go to www.facebook.com/StamfordD4S and 
 us.  If you are on Facebook, this will assure you will see all of our postings. 
---
---
There are many ways to support Stamford Dollars for Scholars - volunteer your time, make a donation, create a scholarship for you company, organization or loved one.
---
To learn more about Stamford Dollars for Scholars and how you can participate as a scholarship sponsor, donor, a volunteer, or a potential award recipient, contact us at info@sd4s.org
Our mailing address is P.O. Box 3559 Stamford, CT 06905.